We perform interior, exterior and complete structure demolition.
Haul out of dirt, rocks, debris.
Concrete removal.
Concrete saw cutting.
Removal of tree, Cactus, Palm and stumps.
Steel cutting.
Grass removal.
Storm and Fire clean up.


 For small to medium size concrete removal and demolition jobs we will utilize our
 own excavator and trailer. For larger jobs like house demolition and foundation
removal we will use larger excavators, Bobcats, roll off containers and dump trucks.
    
Our excavator with the hydraulic hammer makes quick work of breaking slabs
 and knocking out footings.
 

   Non load bearing wall demo inside warehouse, to free up more space for product shelving.
Dust sensitive area so a dust screen was installed for duration of project.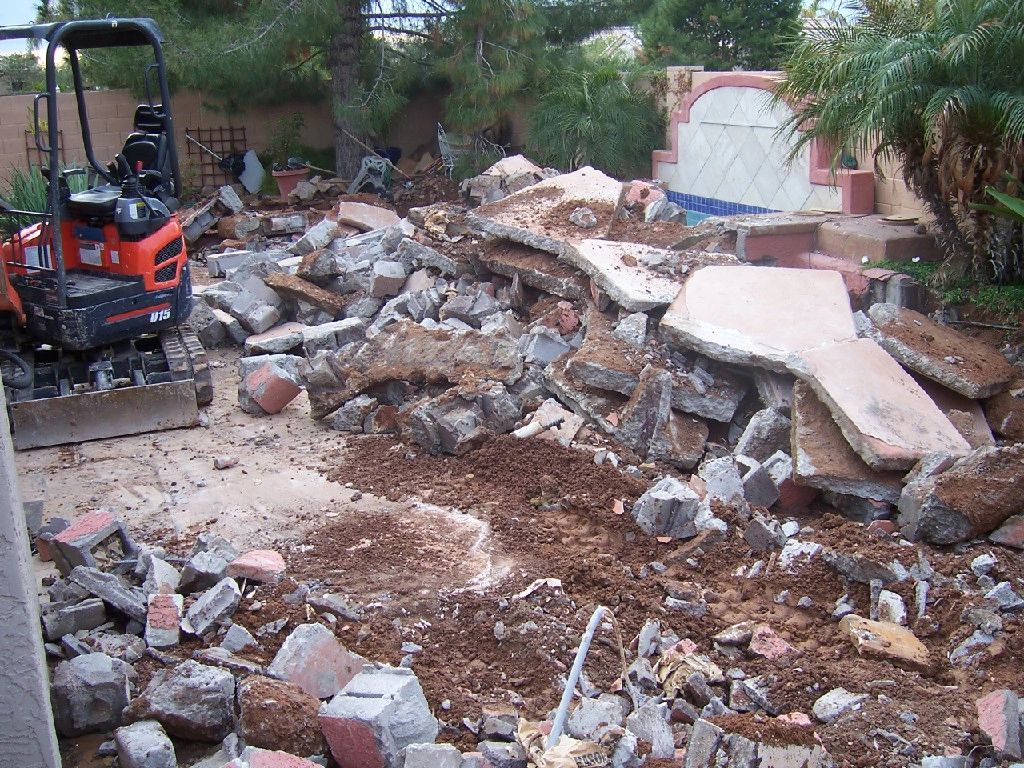 Complete removal of concrete hard scape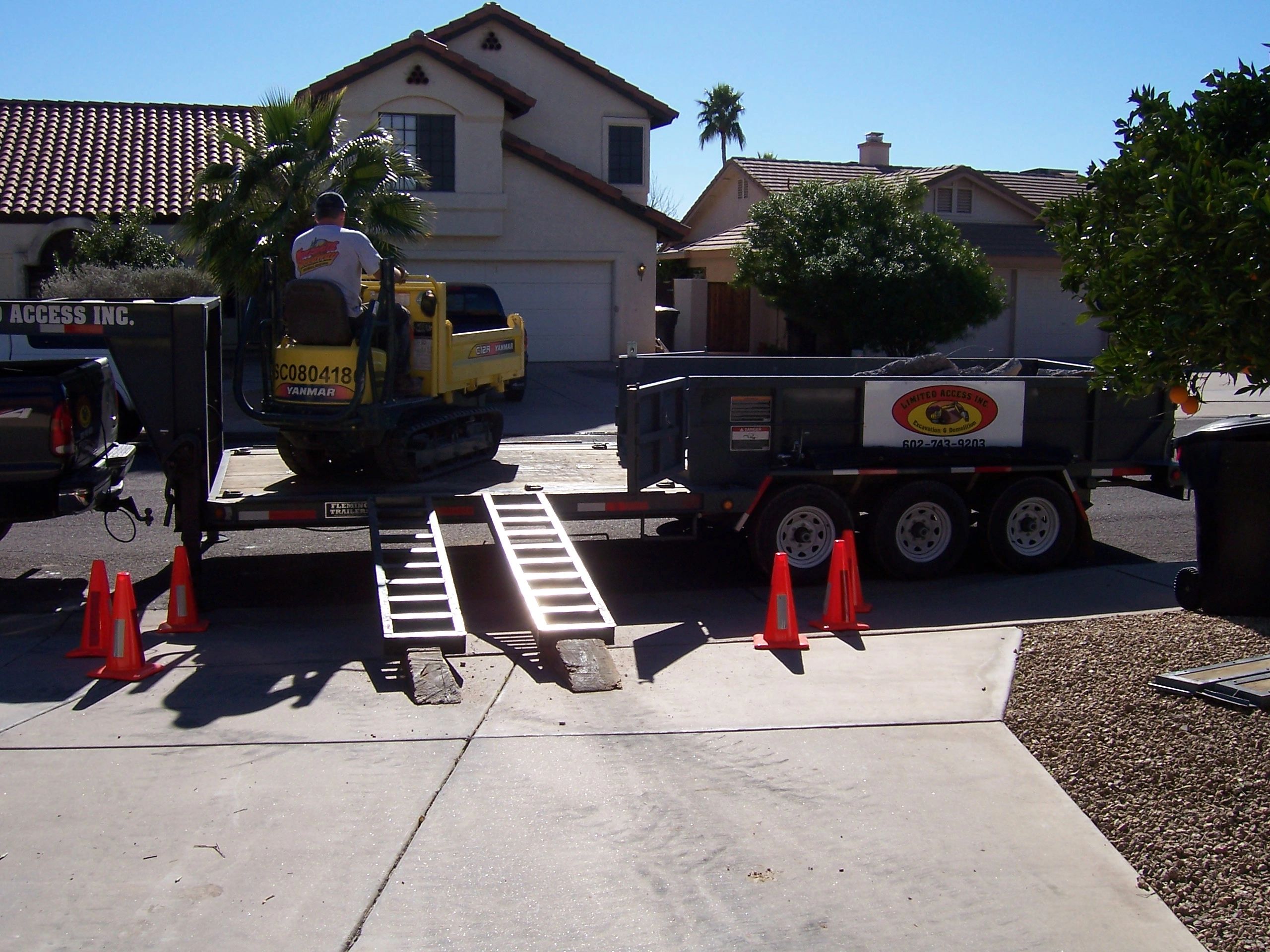 Tracked hauler loading concrete into
 the trailer from a limited access location.
 
We perform concrete saw cutting on any interior or exterior concrete. We cut for slab
 removal, plumbing and electrical installation, rain drainage, block wall removal,
 door and window openings.